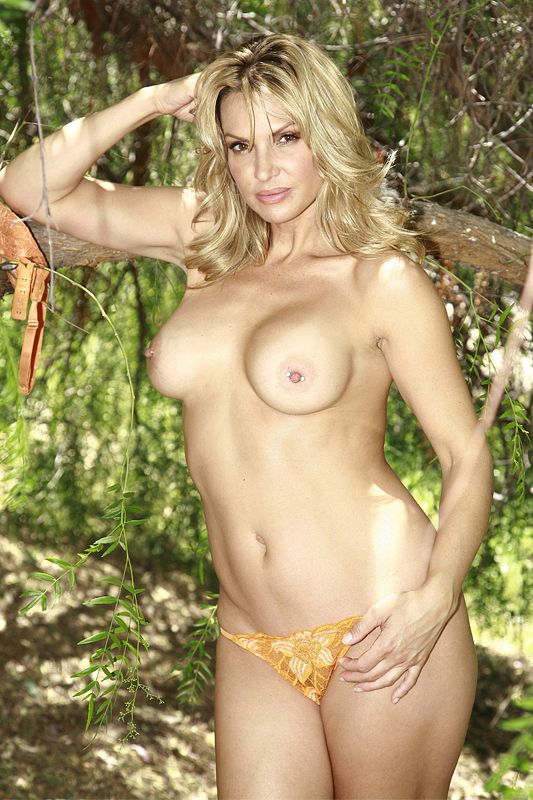 Pornstar Savanna Samson's Profile with Stats, Bio, Pics and Movies.
About Me
Savanna Samson defies every porn stereotype except two – she really is sexy and beautiful. She's also a trained ballerina, opera fan, art lover, foodie, singer, and writer who owns both a vineyard and a porn studio. It's safe to say Savanna is one of the most sophisticated stars of the adult industry.
After working at the elite Scores strip club in Manhattan, Savanna started performing in adult films in 2000. Taking the initiative, she wrote to famed Italian porn star and director Rocco Siffredi asking to work with him. The result was "Rocco Meats an American Angel in Paris," her first foray into porn. She has won several major industry awards, became a member of AVN's Hall of Fame in 2011, and was one of the best-known Vivid Girls for several years. Some of her best-known movies include "The Masseuse" and "The New Devil in Miss Jones." Savanna commutes from her native New York to California for film shoots.
In addition to her adult career, she has appeared in various mainstream shows, including the NBC comedy seriesEd, Saturday Night Live, 30 Rock,, andThe Daily Show.Savanna has also been a regular on Howard Stern's radio show.Celebrity Sleuthmagazine chose her as one of "The 25 Sexiest Women in America for 2003." Savanna keeps her body in top shape with weight lifting and rigorous cardio.
My Stats
Gender : Female
Date of Birth: 
Ethnicity: White
Hair color: Blonde
Eye color: Brown
Height: 5 ft 5 in
(165 cm)
Weight: 116lb (53kg)