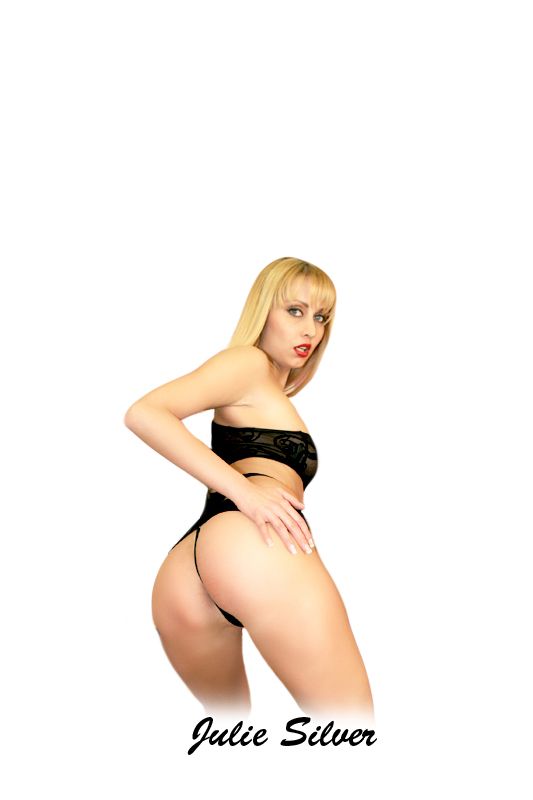 Pornstar Julie Silver's Profile with Stats, Bio, Pics and Movies.
About Me
AKA: Melissa Tiger, Lucy David, Janet, Julia Silver, Julia Desiree, Lucie, Julia Silven, July Silver, Julie Silvers
The blond haired, green-eyed bombshell is a veteran in the business, boasting over 135 movies in her career. Silver is known for the fact that she loves to do anal and this is also well represented when you see which movies she's starred in. Not a stranger to girl love, Silver also has a few strap on movies to her credit in which she plays both the penetrator and the penetrated. There are even a few bisexual movies in which Silver gets to see what man love is all about, all while getting her sweet little pussy eaten by a beautiful woman or three. A proven cum swallower, Silver enjoys the taste of a little mancake batter sliding down her throat. In short, Julie Silver isn't shy, and loves what she does, giving all types of no holds barred performances. A gangbang creampie is old hat to this woman who employs herself in the servitude of slut-dom. Her tiny little body is complimented with nice round and perky tits that aren't at all too big for her frame. Her tight ass is an invitation to all those who like to lick kitty cat from the back. Julie Silver is an accomplished performer who is soon to become one of the cornerstones in the industry.
My Stats
Gender : Female
Date of Birth: 11-Aug-81
Ethnicity: White
Hair color: Blonde
Eye color: Green
Height: 5 ft 8 in
(173 cm)
Weight: 121lb (55kg)