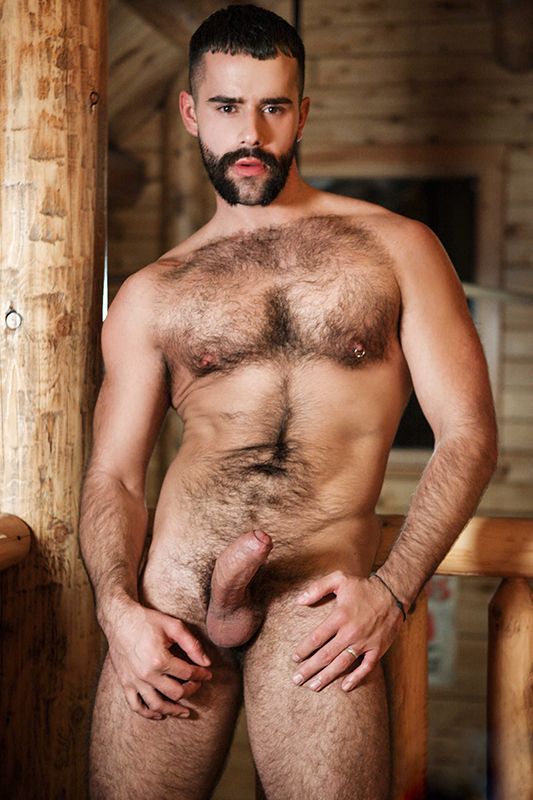 Pornstar Teddy Torres's Profile with Stats, Bio, Pics and Movies.
About Me
Here's a French-Canadian stud with a furry gymnast's body and eight uncut inches of tasty fuck meat. Teddy Torres, a versatile fucker whose passion radiates through the screen, has been performing since 2016.
With a sexy accent and buckets of charm, Teddy's appeal isn't limited to that body and his bedroom eyes. You can get wood just from listening to him talk. If you like fur on a man, you've got plenty to ogle on Teddy's toned 5'10" body.
Montreal Bear Fuckers from Bear Films was Teddy's debut and it's all about hairy French-Canadian studs keeping warm in winter with some good old-fashioned ass pounding. He was soon the star of the show in Butt Breakers from UK Naked Men, which features an international cast of uncut studs.
In Hairy, Raw, and Meaty from Hairy and Raw, Teddy goes skin on skin with Teddy Taggart. If you're into bareback then don't miss Teddy in Bareback Fur Fury, also from Hairy and Raw, which pairs him with thick-dicked Jon Shield. The threeway fuck date between Teddy, Valentin, and Alberto Esposito gets wild in Pounded Tagged and Bred from EricVideos.
Finally, we can highly recommend Getting Intimate with Men of Montreal (Men of Montreal) for everyone who just wants to ogle Teddy as he strokes his hairy chest and uncircumcised dick, putting on a sensual show just for you.
Teddy loves Barcelona and Berlin, and traveling is one of his favorite pastimes. You can find him watching musicals such as Grease and Footloose or drawing when he's got some down time.
We've got all of the hot Teddy Torres movies you can handle and more!
My Stats
Gender : Male
Date of Birth: 
Ethnicity: White
Hair color: Brown
Eye color: Brown
Height: 5 ft 10 in
(178 cm)
Weight: 187lb (85kg)