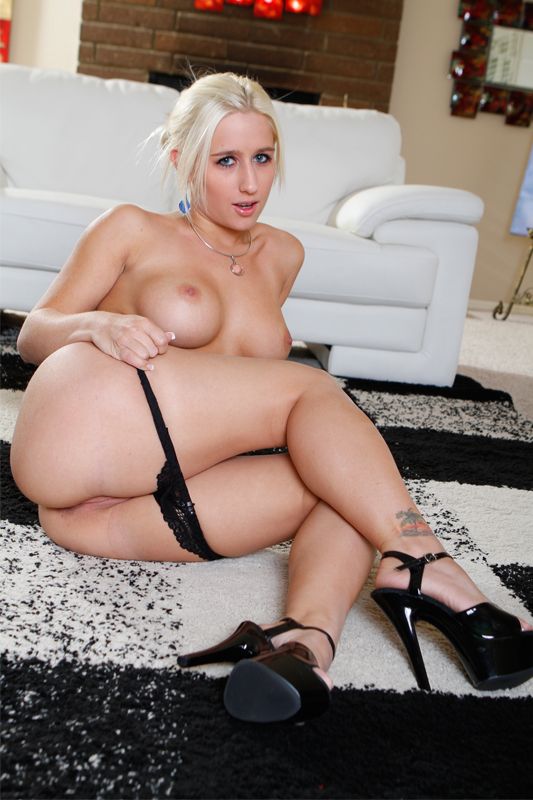 Pornstar Sammie Spades's Profile with Stats, Bio, Pics and Movies.
About Me
Former President Bill Clinton isn't the only one in his family with an infamous intern, now that porn starlet Sammie Spades' past career as an intern to then-Senator Hillary Clinton has been revealed. Sammie interned for the senator as a community college student in 2006. Within three years, she set aside her legal career ambitions for a more lucrative and we daresay more pleasurable line of work. By the time gossip websites caught on to who she really was in summer 2011, Sammie had been working in porn for more than two years.
Tiny, blonde, blue-eyed cutie Sammie stands shorter than five feet and yet somehow those 36Ds don't make her fall over! She might not be working toward public office anymore, but Sammie's definitely doing a public service with her sizzling performances. See her in more than three dozen movies on demand, including "Pegging: A Strap-On Love Story" from Devil's Film and "Naughty Office Girls" from Smash Pictures.
My Stats
Gender : Female
Date of Birth: 12-Apr-87
Ethnicity: White
Hair color: Blonde
Eye color: Blue
Height: 4 ft 11 in
(150 cm)
Weight: 105lb (48kg)