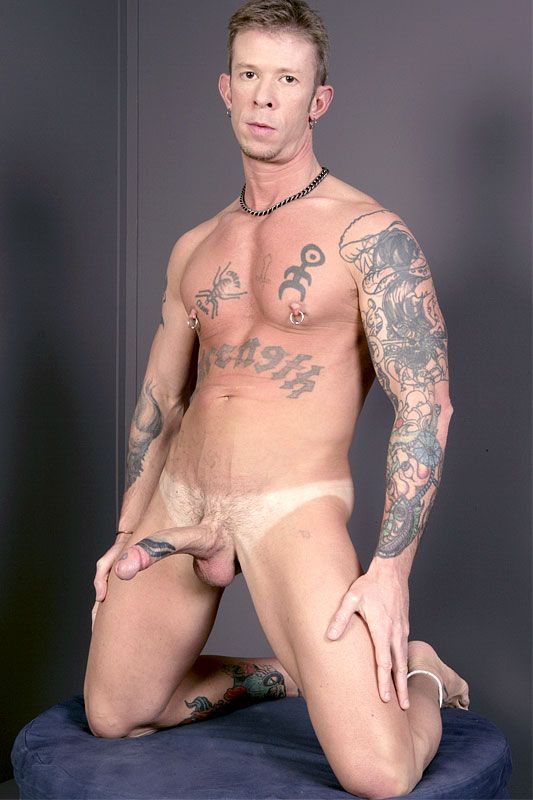 Pornstar Chris Neal's Profile with Stats, Bio, Pics and Movies.
About Me
When it comes to fetish performers, many can claim a tolerance for pain but how many have gone as far as getting their dicks tattooed? Certainly not many, but Chris Neal has. Yes, this tattooed performer not only has arms and a chest full of ink but he also has two strips on the shaft of his cock and a heart on his cock head. It may seem silly to get tattoos on a part of your body people don't see that often but when you're one of the few with the ability to self-suck it makes more sense.
Chris Neal is a kinky box full of talents that have been featured in titles likePiss Drinkers and Bareback Fuckers, Taboo, More Pigs At The Troffand Treasure Island Media's Meat Rack. However, his raunchiest films have been for SX Media's Sleaze series. InSleaze,Chris Neal has sucked his own cock, fisted, fucked raw and has even gotten fucked by a baseball bat. It's these no-limit scenes that have set him apart as a fetish performer and will guarantee his continued success. Chris Neal is one of the few performers who gives everything he has to any scene he appears in.
My Stats
Gender : Male
Date of Birth: 19-Apr-72
Ethnicity: White
Hair color: Blonde
Eye color: Brown
Height: 5 ft 9 in
(175 cm)
Weight: 155lb (70kg)