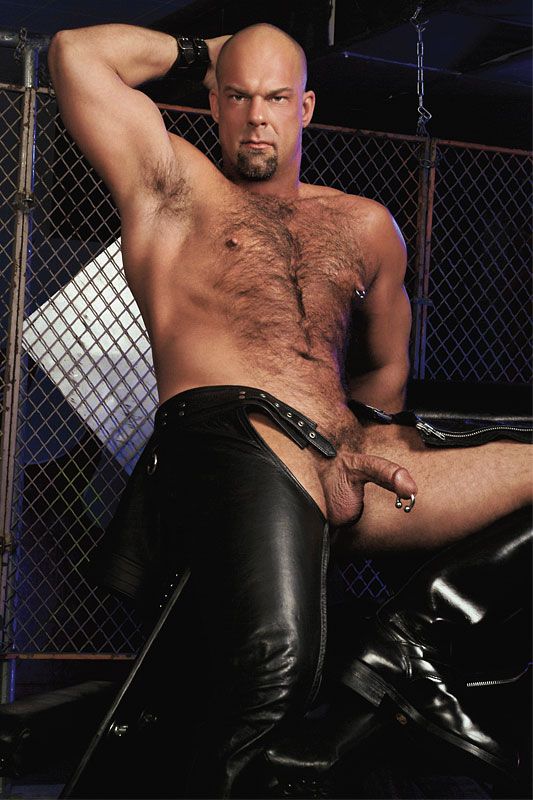 Pornstar Zak Spears's Profile with Stats, Bio, Pics and Movies.
About Me
This Russian-American bear is one of the most beloved Daddies in gay porn, with a beefy body that he has never shaved. Six feet two inches tall and 235 pounds, with a nine-inch dick, Zak Spears is a mountain of a man who practically roars when he cums. He was born January 15, 1965 in Chicago, named Khristofor Lawl Rossianov. Legendary director-in-drag Chi Chi La Rue discovered Khristofor in a Minneapolis gay bar called The Gay 90s and saw a porn star just waiting to happen. Taking his first name from a "Saved By The Bell" character and his surname from Chi Chi La Rue's observation that he looked like the younger brother of straight porn star Randy Spears, Khristofor became Zak Spears. In 1996, Zak retired from porn and was known to work as a bartender and a personal trainer. He was a muscle-bound young bear with a full head of blond hair in those early days, but when he came back in 2004 as the star of Falcon'sZak Attack, he won a whole new generation of fans with his bald-headed but still bearish Daddy look. Zak also reunited with Chi Chi La Rue forBoltshortly after his return to hardcore. On the side, Zak has appeared in the mainstream Hollywood indie flicksThe Doom Generation(as Khristofor Rossianov) andForgiving The Franklins(as Khris Scaramanga).
As a porn newbie in the early '90s, Zak was already winning awards. He received the Best Newcomer Grabby in 1993, tied for Best Actor the next year at the same awards show, and won Best Newcomer and Best Supporting Actor in Gay Video categories at the AVN Awards in 1994 (five years before AVN launched the separate GayVN Awards). In the new millennium, Zak had achieved legendary status and was named to several Halls of Fame, including the Grabbys and GayVN.
My Stats
Gender : Male
Date of Birth: 1-Jan-65
Ethnicity: White
Hair color: Brown
Eye color: Blue
Height: 6 ft 2 in
(188 cm)
Weight: 235lb (107kg)