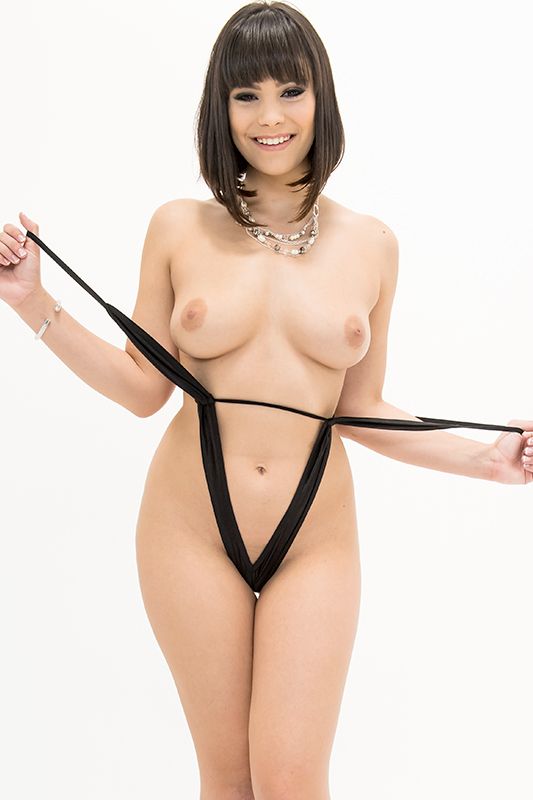 Pornstar Violet Starr's Profile with Stats, Bio, Pics and Movies.
About Me
Violet Starr is a Tampa, Florida native who did aerial sports, figure skating, and theater when she was growing up. That experience in athletics and performance are always an influence on her scenes to this day. Her curves and Spanish beauty are what will draw you in and her lusty performances for companies including Brazzers, Girlfriends Films, and Digital Sin will keep you riveted.
Before porn, Violet decided to become a stripper in order to get her exhibitionist kicks. Her friends and family kept discouraging her from doing porn because it was "morally wrong," so she decided that something with no recorded evidence might be better. Once she discovered web-camming, Violet couldn't get enough and decided to live life on her own terms, inspired in part by a philosophy class that she took in college. Violet eventually decided to take the plunge into porn, just as she had wanted to do since high school.
Violet's sex life off-camera is a bit rougher than she's gotten in a scene so far. When a guy is fucking her in doggy position, she loves it when he puts his foot on her head. She describes her preference as "intimate and rough," which sounds hot as hell to us.
My Stats
Gender : Female
Date of Birth: 23-Dec-96
Ethnicity: Hispanic
Hair color: Brunette
Eye color: Brown
Height: 5 ft 5 in
(165 cm)
Weight: 125lb (57kg)