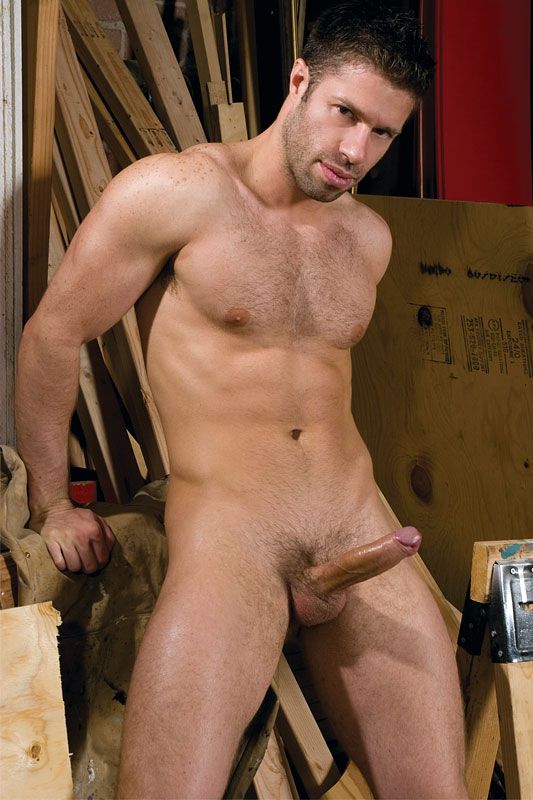 Pornstar Tristan Jaxx's Profile with Stats, Bio, Pics and Movies.
About Me
In a not so indirect way, we have a gay nightclub and music to thank for bringing us the porn star known as Tristan Jaxx. As an 18-year-old, Tristan went to a gay bar for the first time and discovered a new passion for music. He wanted to become a DJ and moved from Boston to San Francisco with no training, contacts, or prospects.
When someone approached Tristan about doing gay porn, he was surprised that anyone would fantasize about him. He had never noticed that his Puerto Rican and Portuguese blood gave him exotic good looks, nor did it occur to him that his nine inches of chouriço might appeal to porn fans! But it didn't take him long to figure out that being in porn could help him establish a fan base that might be willing to pay for a chance to see and hear him. In 2007 the world first got to know Tristan Jaxx, gay porn star.
Soon Tristan was signed as an exclusive model with Falcon Studios, appearing in such must-see titles as theBest Menseries andFleet Week. He developed a good reputation with fans and critics alike. Later, as a Raging Stallion Studios Exclusive, Tristan was in the hot ensemble cast of the blockbuster smashTo the Last Mancowboy porn series, did a scene with real-life lover Tristan Phoenix inPorn Stars in Love, and was featured in the sexual underworld journeyThe Trap. Since 2007 he's been a free agent, Tristan's other great films includeUnprofessional Behaviorfrom Cocksure Men,Cum Guzzlersfrom Lucas Entertainment, andGolden Gate: Tourist Seasonfrom Naked Sword. Most of Tristan's scenes feature him as the top, but he bottoms very nicely in Mustang'sFit for Service.
As for his DJ dreams, he continued to pursue them and secured his own night at a San Francisco club called BeatBox. The night proved to be popular and opened doors to him at clubs throughout the U.S. and internationally. Tristan was named one of Out.com's Top 10 DJs You Should Know.
My Stats
Gender : Male
Date of Birth: 1-May-81
Ethnicity: White
Hair color: Brown
Eye color: Brown
Height: 5 ft 7 in
(170 cm)
Weight: 154lb (70kg)