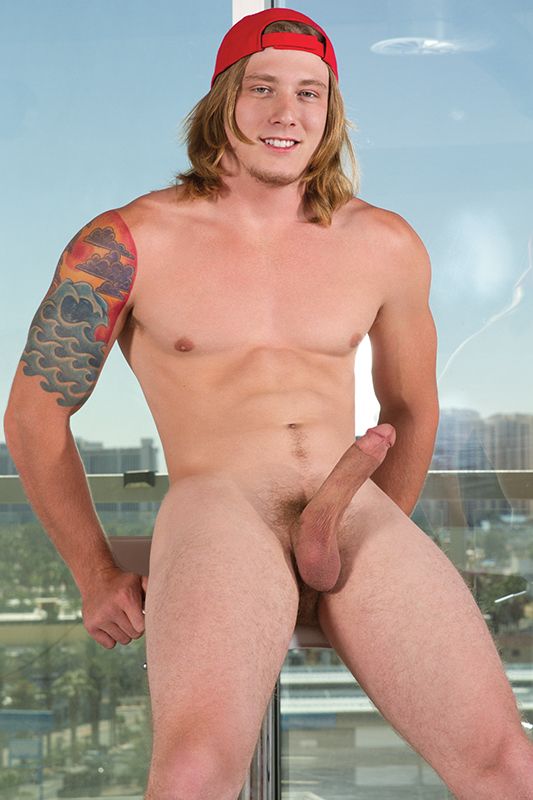 Pornstar Tom Faulk's Profile with Stats, Bio, Pics and Movies.
About Me
If you're into college guys and surfer dudes, then you're going to love Tom Faulk. This laid-back, blond, green-eyed hunk looks like he should be carrying a surfboard under his arm or walking across campus with a backpack. Tom was born in 1993 and was 18 when he started doing porn. At six feet tall and 170 pounds, he's toned and lean. His sexy smile, seven-inch cock, and sculpted abs alone are enough to make us want to watch him, but there's even more to this guy than a face and body. He's a versatile performer who always wants it, whether he's the fucker or the fucked.
Watch him at his best in the locker room orgy scene at the end ofTeam USAfrom Men and in Bromo's smash hit porn parody,Cream for Me.
My Stats
Gender : Male
Date of Birth: 1-Jan-93
Ethnicity: White
Hair color: Blonde
Eye color: Green
Height: 6 ft 0 in
(183 cm)
Weight: 170lb (77kg)