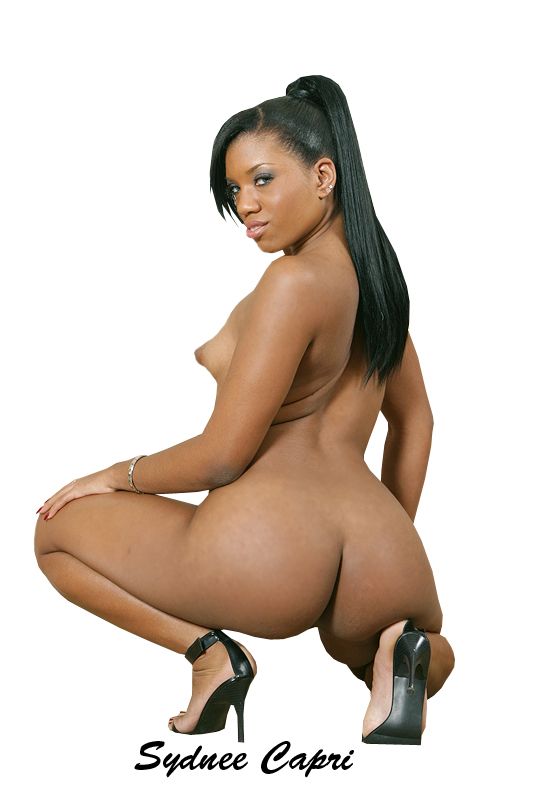 Pornstar Sydnee Capri's Profile with Stats, Bio, Pics and Movies.
About Me
Her gorgeous big beautiful eyes, her huge nipples, and her ripe, jiggly butt make Sydnee Capri one of the top African American porn starlets in the industry. Capri's high-spirited persona shines brightly in every scene she graces. Her contagious laughter eases the mood of the most hardcore scenes. Capri loves porn and it shows! She displays a commanding yet totally natural sensuality, which brings the animalistic nature out of anyone she works with. One of her other strong assests is her wet and luscious mouth, with its naturally pouty quality and thick lips ready and willing to envelop themselves around the members of her partners. At 5'8", Capri's long legs are a huge plus as she loves to have them wrapped around the neck of a man when doing one of her hot scenes.
First splashing onto the porn scene in 2004, Capri has made a very strong name for herself in a rather short time. Capri also enjoys doing fetish modeling and movies. Her sexual arousal through having her tits clamped or being tied up by Japanese rope show just how broad her talents can be. She also likes inflicting a bit of pain, and will quickly throw on a strap on so she can show a man what true penetration feels like.
My Stats
Gender : Female
Date of Birth: 5-Oct-85
Ethnicity: Black
Hair color: Brunette
Eye color: Brown
Height: 5 ft 8 in
(173 cm)
Weight: 129lb (59kg)