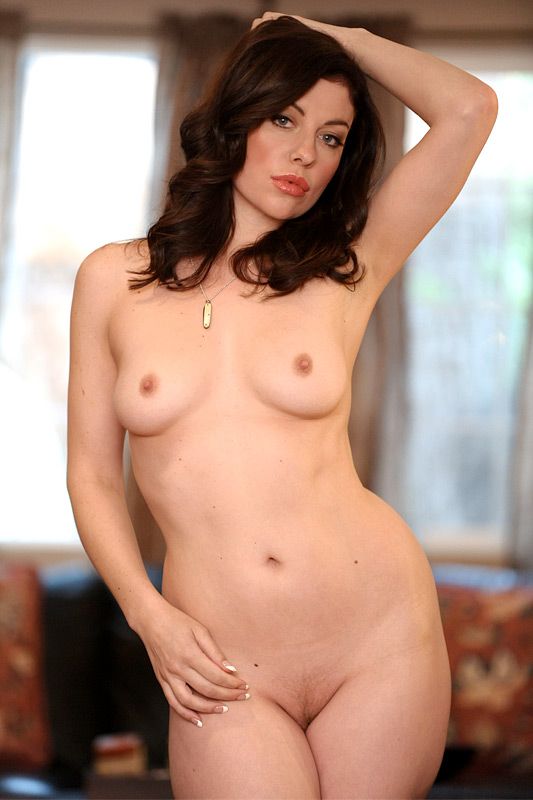 Pornstar Sovereign Syre's Profile with Stats, Bio, Pics and Movies.
About Me
Classic beauty Sovereign Syre entered the industry in 2009 when she applied to be a model for alt.porn site Godsgirls.com. She quickly caught the attention of one of their staff photographers, JM Darling, and on his suggestion she moved to Manhattan to have a go at being an erotic and art model. She found a Taschen book of the 50 Best Erotic Photographers, looked up those living in NYC, and sent them her rates. That year Sovereign shot with George Pitts, Andrew Einhorn, Ellen Stagg, Tony Stamolis, Ken Penn, Dave Dawson, Nathan Appel, Corwin Prescott, and Kenn Lichtenwalter, establishing herself as a sought after art model.
Although she had become known for her Classic Hollywood face and tall, naturally curvy figure, it was her strong social media presence and trademark wit (and her artistic masturbation videos) that caught the attention of powerhouse porn blog Fleshbot, which gave Sovereign her own category on their site, and helped popularize several videos and photosets she'd created with JM Darling through their site DarlingHouse.net.
In January of 2011, Darling House teamed with Joanna Angel and Burning Angel to host a benefit for injured performer Jesse Lee. Sovereign flew to Los Angeles to host the benefit and was introduced to the mainstream side of the industry. That month she shot with glamour master Holly Randall and fetish legend Ken Marcus.
Charmed by her looks, intelligence, and humor, Brazzers featured Sovereign as the first "indie" babe on its safe-for-work site ZZ Insider a few months later, before she'd ever filmed any scenes. Not long after, she was written up inHustlermagazine, which sang the praises of her "brainy beauty."
Soon afterward she was discovered by Nica Noelle, who persuaded Sovereign that she could have a bright future in adult features. Noelle wrote a feature film around her and in July of 2011 she made her first foray into XXX, starring in the erotic dramaMy Sister Celine.Her first scene to hit the market is with Dani Daniels inLesbian Slumber Party: The Kissing Gamefrom Noelle's lesbian studio Girl Candy Films. Sovereign is also the star of the first Girl Candy series,Lesbian Guidance Counselor.
Sovereign continues to create a buzz across forums, chat rooms, and social media, from popular studios in the US to studios like Viv Thomas across the pond. The 2011 NYC Sex Bloggers calendar featured her, as didGQ Italy, which put her image and poems in their January 2012 issue.
My Stats
Gender : Female
Date of Birth: 
Ethnicity: White
Hair color: Brunette
Eye color: Blue
Height: 5 ft 8 in
(173 cm)
Weight: 140lb (64kg)