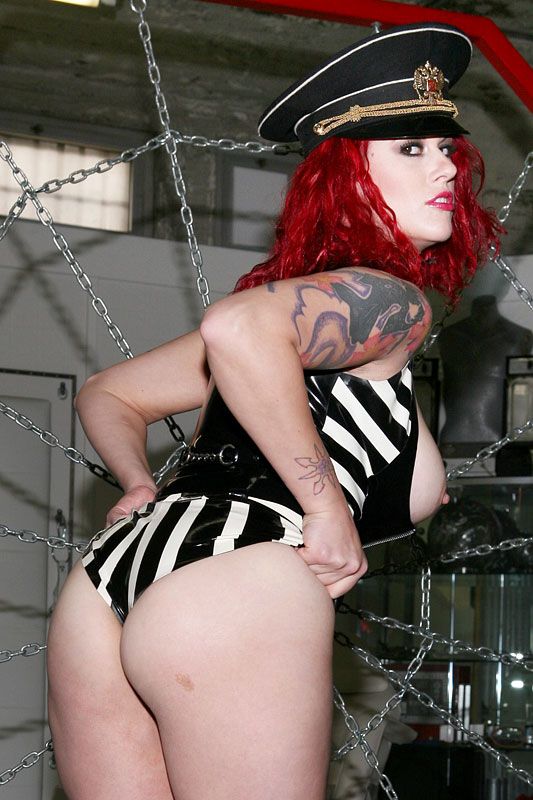 Pornstar Soma Snakeoil's Profile with Stats, Bio, Pics and Movies.
About Me
Fetish model/performer Soma Snakeoil is a scarlet-haired, modern-day Fury bent on ensnaring your soul… or at least punishing your tender flesh as a Domme. She has creamy pale skin decorated with tattoos, and teardrop-shaped natural breasts that are just the right size for filling out a corset. Whether she's having some fun with the girls (Lesbian Road Trip: Florida Edition) or inflicting pain on others (Proud To Be A Slave), Soma always turns in a memorable performance.
Soma's hometown is Baltimore, but she travels for her work. When she's not performing, Soma leads a life that's quite well rounded and is an all around cool chick. She's also a painter and a dancer. A book lover, some of her favorite writers include Neil Gaiman, Margaret Atwood, Milan Kundera, and Chuck Palahniuk. She loves the films of David Cronenberg, John Waters, the Coen Brothers, Quentin Tarantino, Tim Burton, and Stanley Kubrick, to name a few. She has a vast array of musical loves that includes Elvis, '80s alternative music, Billie Holiday, David Bowie, Johnny Cash, Britpop, indie rock, alternative hip-hop, and punk bands from 1970s New York City and the scenes that followed. Her other interests are too numerous to mention them all, but they include burlesque, corsets, contortionism, pinup girls, lowbrow art, sideshow freaks, and pinup girls.
Tattoos: Large design on stomach; sleeve groupings on both upper arms; large female face on left outer thigh; vine and star on and between breasts; throwing star on right wrist
My Stats
Gender : Female
Date of Birth: 
Ethnicity: White
Hair color: Red
Eye color: Brown
Height: 5 ft 7 in
(170 cm)
Weight: 125lb (57kg)