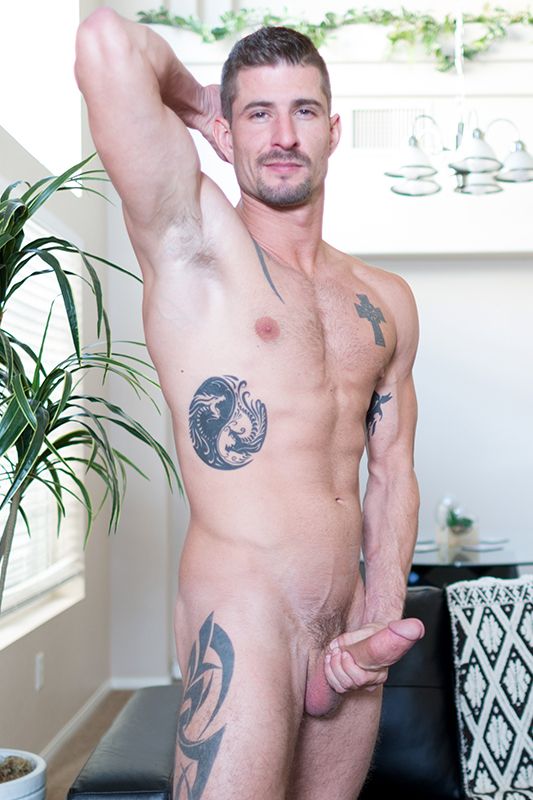 Pornstar Sean Maygers's Profile with Stats, Bio, Pics and Movies.
About Me
The gorgeous, ripped, sexy Sean Maygers is in high demand, for obvious reasons. His good-looking face, sculpted muscles, dimpled smile, and big cock are just part of the package. Personality-wise, he's got a confident strength coupled with approachable warmth. In action, that charm radiates like a star and enhances his versatile performances. Whether he's topping or bottoming, Sean is energetic and clearly having the time of his life.
Some of Sean's hottest performances includeHung Breeders 2(Dark Alley Media/Raw Fuck Club,Gear Play(Hot House Entertanment), andSean Maygers and Vincent O'Reilly(TylersRoom).
Tattoos: Tribal on right thigh; Right flank; Tribal on right shoulder, deltoid and pectoral; Cross on front of left shoulder; Left shoulder and upper arm
My Stats
Gender : Male
Date of Birth: 15-Feb-87
Ethnicity: White
Hair color: Brown
Eye color: Brown
Height: 5 ft 10 in
(178 cm)
Weight: