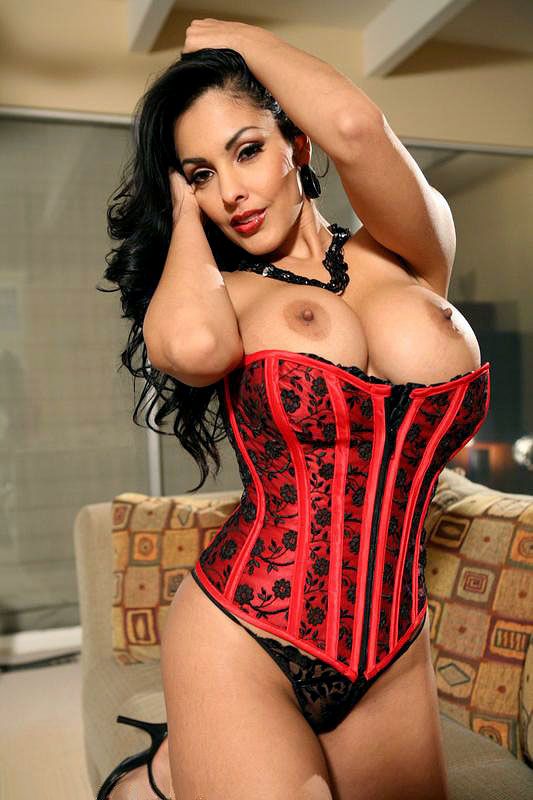 Pornstar Nina Mercedez's Profile with Stats, Bio, Pics and Movies.
About Me
A few weeks after Mercedez was chosen as the 2003 Miss Nude Universe, she decided to shoot her first-ever adult feature. The voluptuous, 5'6 1/2″ brunette from Corpus Christi, Texas was a natural. Vivid Entertainment signed her as a Vivid Girl right away.
Mercedez describes herself as "everything a Scorpio is said to be." She's girly in her love of bubble baths, sensuous fragrances, and lingerie, but she's also a self-described "fitness fanatic" who loves to read magazines likeMuscle & Fitness.She enjoys watching horror movies, comedies, and action flicks at home. Though mostly into health food, Mercedez loves to indulge in Thai food. "I'm a true truck girl," she says. "I like Ford F-350's and Hummers and I guess I'm stuck in the '80s as far as music goes since The Cult is my favorite group and I love Ian Astbury."
In addition to the Miss Nude Universe 2003 crown, her accolades include Miss Nude North America, Miss Nude International 2001-02, 2002 Exotic Dancer/Entertainer of the Year, 2002-03 Golden G-String Award, and Miss Nude World's Hardest Body. She has appeared in or on the cover of too many magazines to name, includingPenthouse, Gent, Muscular Development, Club International, Leg Action, Hustler Busty Beauties,Swank'sOpen Legs and Lace, Fox Magazine,andLeg Tease.Mercedez was a SIN Avisio video girl, a Budweiser calendar girl, an Elegant Moments model, and a Latin Video girl. Even the Jenny Jones Show has featured her.
Mercedez worked exclusively for Vivid from the start of her video career, but left them in early 2006. After ending her Vivid contract, she set up her own production company, Heartbreaker Films, which is distributed by LFP Video Group. She opened a feature dance agency named Feature Elite with Lexi Lamour in 2011. Mercedez can also be seen in Girlfriends Films, 3rd Degree, and Adam & Eve productions. Gracing dozens of movies with her presence, this hot-blooded Latina gives us plenty of chances to enjoy her sensual performances.
My Stats
Gender : Female
Date of Birth: 10-Nov-79
Ethnicity: Hispanic
Hair color: Brown
Eye color: Brown
Height: 5 ft 6 in
(168 cm)
Weight: 115lb (52kg)