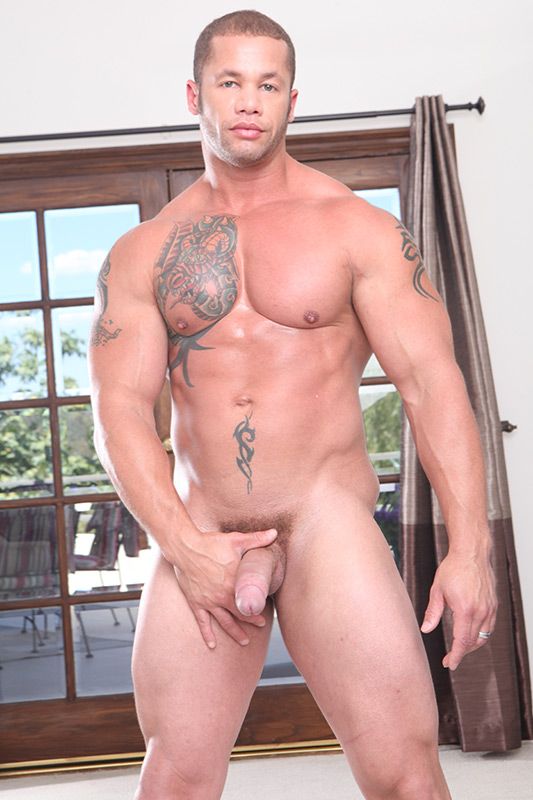 Pornstar Matthew Rush's Profile with Stats, Bio, Pics and Movies.
About Me
Born on September 22, 1972, Matthew Rush is one of the most recognized and popular faces in gay porn. The muscle-packed biracial stud got his start in 2001 and quickly rose to superstar status. In 2002 Matthew was awarded Best Newcomer at the GayVN Awards; his trophy shelf has grown fuller with Grabby Awards for Best Performer and Best Duo (2003), a Grabby Award for Hottest Ass (2005), and a Grabby Award for Best Versatile Performer (2010). He also became a member of the Grabby Awards Wall of Fame in 2006.
Matthew is one of the few performers ever to have signed a lifetime exclusive contract with Falcon Entertainment, for which he starred in films likeRiding Hard, The Recruits, Bootstrap,andDare.Matthew also directed his first feature for Falcon Studios,Rush and Release.On screen Matthew is known mainly as a top, although he has bottomed for a handful of performers including Ethan Kage, Erik Rhodes and Rob Romoni. Unlike most porn stars Matthew has achieved success as a mainstream actor. He has appeared in the TV detective filmThird Man Outalongside Chad Allen and in the motion pictureAnother Gay Movie.Matthew has also enjoyed success in theater, acting in the traveling stage production ofMaking Pornas well asNaked Men, Psycho Beach PartyandCellbloQ.In January 2009 Matthew infamously asked to be let out of his Lifetime Exclusive contract with Falcon Studios in order to pursue other interests within the industry. His final performance for Falcon was a live webcam show on January 11, 2009 and his first post-Falcon shoot was with Pantheon Productions in San Francisco on January 23, 2009, forBrief Encounters.After taking a hiatus from performing, Matthew made an immensely welcome return to the porn scene in the September 2013 Rock Candy Films release,His Son's Boyfriend.
Aside from performing, Matthew is a bodybuilder and professional trainer who has competed at the Gay Games in Sydney, Australia.
My Stats
Gender : Male
Date of Birth: 22-Sep-72
Ethnicity:
Hair color: Brown
Eye color: Brown
Height: 6 ft 0 in
(183 cm)
Weight: 200lb (91kg)