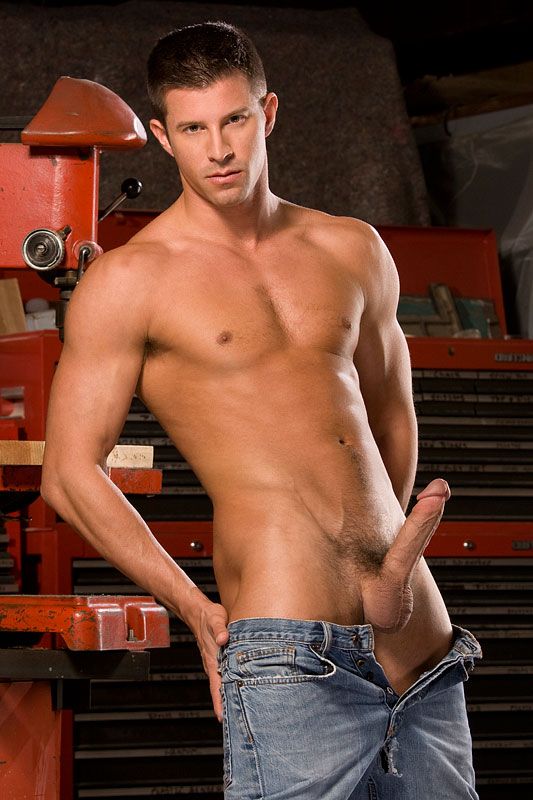 Pornstar Kyle King's Profile with Stats, Bio, Pics and Movies.
About Me
Model and performer Kyle King is a muscular, versatile stud with the looks of a movie star, a bubble butt, and a thick, eight-inch cut cock. Hot House signed Kyle in March 2008, when he was 25 years old, having discovered him thanks to his friend, fellow Hot House exclusive CJ Knight. Thanks to his intensely hot performances, Kyle won Best Newcomer of the Year at the Grabby Awards in 2009. He was also nominated for Best Newcomer along with a couple of other awards at GAYVN 2009. What's all the fuss about, you ask? You won't need to wonder after you take a closer look.
In early 2009, Kyle appeared on a poster for a safer sex campaign in Australia, featuring him getting fucked by Dean Phoenix, who is shown clearly wearing a condom. It was a still shot taken from a scene in "King Size," Kyle's October 2008 debut. Many fans would ask clubs where they could get a copy of this hot poster, while some would simply take them off the wall of a club and take it home.
Lately Kyle has moved back to Las Vegas and is concentrating on bulking up his already muscular body.
My Stats
Gender : Male
Date of Birth: 
Ethnicity: White
Hair color: Brown
Eye color: Hazel
Height: 5 ft 11 in
(180 cm)
Weight: 190lb (86kg)