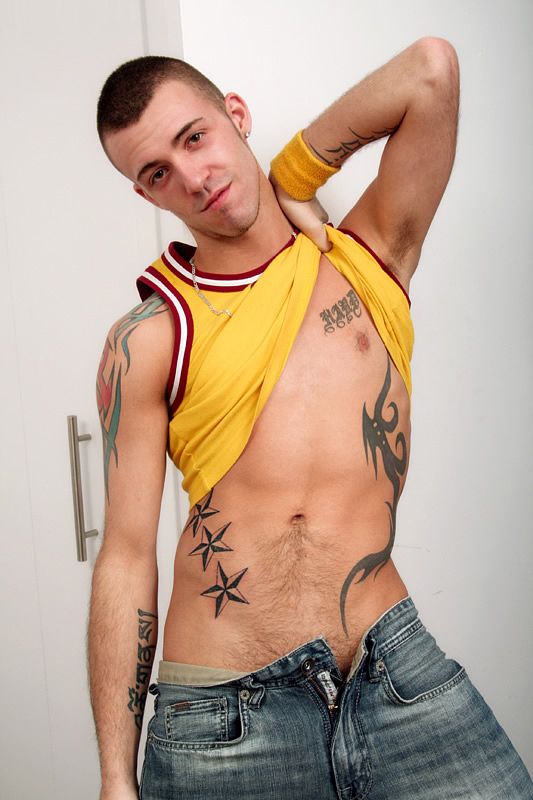 Pornstar Jessy Karson's Profile with Stats, Bio, Pics and Movies.
About Me
In early 2005, just a day after his eighteenth birthday, this sexually adventurous young French Canadian from Montreal was already getting into online porn. Five years later, Jessy Karson moved on to work with Treasure Island Media, Dark Alley Media, and more. One of the things that sets Jessy apart from all the other hot guys is his ability to suck his own dick, which he has done in some particularly memorable scenes such as the one inThe Three Tennersfrom Videoboys.com.
In the early days Jessy was an emo twink and a bottom, but now he's tattooed and more masculine – even known to sport a beard – and it seems he loves sliding that nine-inch dick into asses as much as he loves getting fucked! Jessy admits that the sex he likes the most in private is dirty, piggy, and kinky. What better studio than Treasure Island Media to show off his aggressive fucking style? Jessy is a Capricorn who enjoys an active, outdoorsy lifestyle.
My Stats
Gender : Male
Date of Birth: 1-Jan-87
Ethnicity: White
Hair color: Brown
Eye color: Hazel
Height:
Weight: