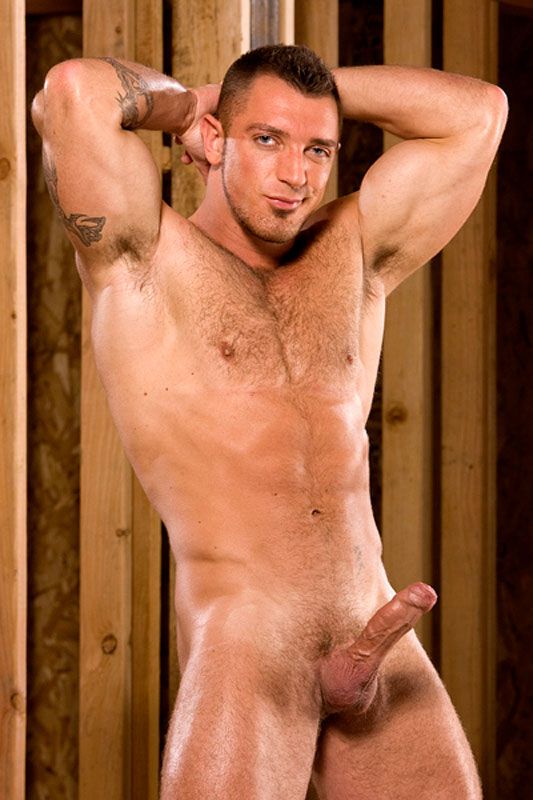 Pornstar Francesco D'Macho's Profile with Stats, Bio, Pics and Movies.
About Me
Italian stud Francesco D'Macho was born in Rome, Italy in 1979 and made his first adult film in 2006. His entrance definitely got a lot of notice, leading to a GayVN nomination for Best Newcomer in 2007. Although he didn't win that award, Francesco did receive Best Versatile Performer from the Adult Erotic Gay Video Awards that same year.
A former Hot House Entertainment exclusive, Francesco launched Stag Homme Studios with his romantic and business partner Damien Crosse in 2008. The Madrid-based label features the couple prominently in DVDs, live webcasts, and other content. In 2008 the European Gay Porn Awards named Stag Homme its Best Site, and GayVN and the Grabby Awards nominated it Best Site of the Year the following year. In June 2009, Francesco and Damien cemented their partnership by getting married in Madrid.
Francesco is also a freelance graphic designer with a Master's degree in graphic design.
My Stats
Gender : Male
Date of Birth: 29-Jan-79
Ethnicity: White
Hair color: Brown
Eye color:
Height: 6 ft 0 in
(183 cm)
Weight: 210lb (95kg)