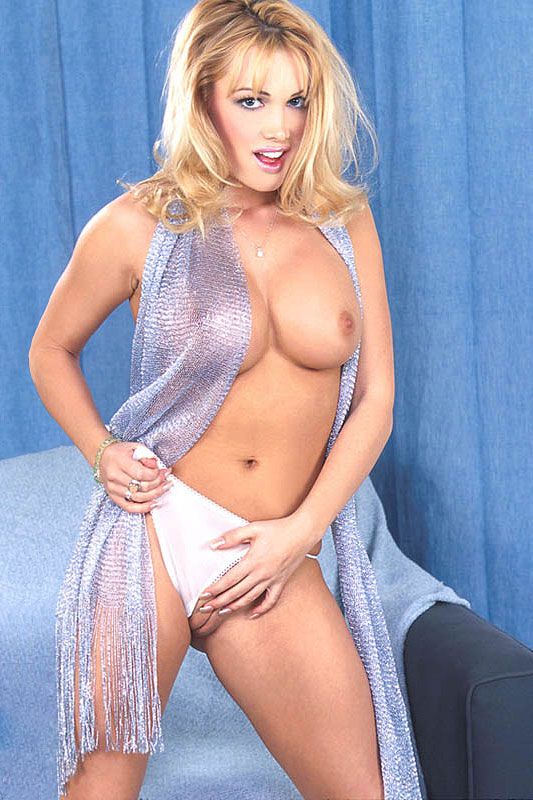 Pornstar Devon's Profile with Stats, Bio, Pics and Movies.
About Me
This gorgeous young blonde beauty bypassed most of the traditional on-ramps to hardcore success. After appearing in only a couple of features she was snatched up by Vivid for an exclusive contract. One look at this ravishing stunner is enough to convince you that they made the right move. It's very rare that a woman this beautiful gets into porn, and when she does it's usually a safe bet that she's headed for superstardom. Devon is all that and more, a wonderfully expressive sex kitten who just happens to also be one of the most breathtaking women in the business.
Devon was born in Allentown, Pennsylvania. By the time she turned eighteen Devon had blossomed into the stunning 5'3″ beauty we see today. She sports some head-turning 34D-24-34 curves, and somehow her Dutch/French/Cherokee/English heritage resulted in a pure midwestern blonde bombshell. Devon got into hardcore at the urging of her then-boyfriend, who certainly knew her passionate potential. Within months of starting in the biz Devon had already become one of the most sought-after starlets around.
Devon's first foray into porn was in 1998's "New Breed." In that flick she showed off some startlingly hot oral skills before joining some lucky stiff for a balcony boff that was easily the vid's best. Devon was quickly signed up by Vivid and began making top-of-the-line features filled with her stunning sexual antics. Among her best flicks so far is "Country Comfort," in which she joins Bobby Vitale for a heated outdoor tangle, then returns later on to team up with Halli Aston, Gwen Summers and Julian in a frantic and frenzied four way fiesta.
Devon's turn in "On The Street" is another winner. She plays a street kid who's picked up by limo-riding Jeanna Fine and Tony Tedeschi, and she's more than happy to hook up with the porno vets in a steamy back seat three-way. Later on Devon and Chloe engage in an amazingly arousing lesbian liaison, and Devon returns again for a blistering finale with Vitale. Devon's pair of torrid threesomes in "Three" also stand out, especially her ravenous romp with Inari Vachs and James Bonn.
Devon's easily one of the best looking young women currently in porn, and it's no surprise that Vivid got her name on an exclusive deal. She displays a combination of wholesome good looks and down-and-dirty debauchery that's all too rare in this business. As long as she chooses to stick with it, Devon's sure to be one of the favorites among fans, costars and producers alike.
Hobbies: Dancing, swimming and going to the beach
Favorite Car: Silver Porsche Carrera
Favorite Food: French Fries and Mexican
Favorite Actor: Brad Pitt
How you got started in adult films: "My boyfriend got me involved in the biz"
– Courtesy of Vivid Entertainment
My Stats
Gender : Female
Date of Birth: 28-Mar-77
Ethnicity: White
Hair color: Blonde
Eye color: Blue
Height: 5 ft 4 in
(163 cm)
Weight: 105lb (48kg)