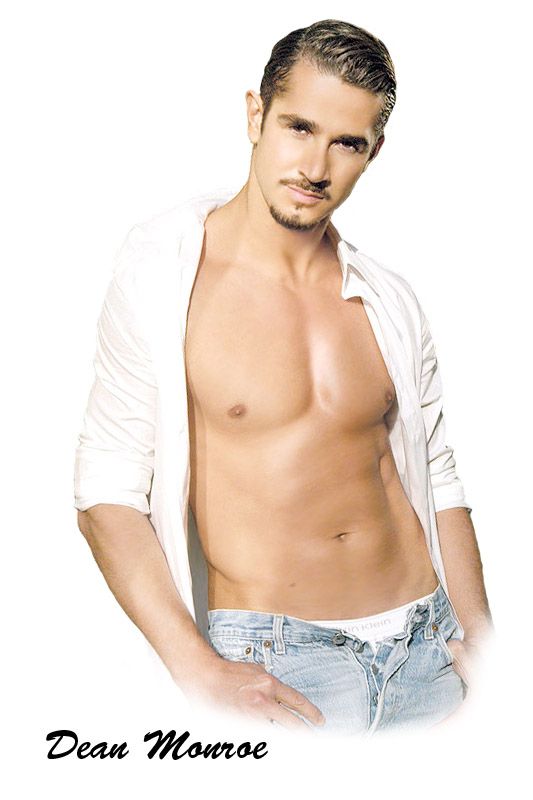 Pornstar Dean Monroe's Profile with Stats, Bio, Pics and Movies.
About Me
Dean Monroe made his adult film debut inThe White Room, the first hardcore production made in the UK and sold legally with the R18 classification. This first film got lots of press, giving newcomer Dean plenty of exposure and getting the attention of Falcon Studios, who signed him to a contract.
As a Falcon exclusive, Dean appeared in such hits asHeaven to Hell, Up All Night, Taking Flight,andCross Country. Dean greatly enjoyed his time as a Falcon exclusive but after his 3-year contract expired he moved on to work with other studios.
Now an established star, Dean has shot movies for other major studios, including Raging Stallion, Hot House Entertainment and Studio 2000. Just watch him fuck raw in Treasure Island Media'sOverload, or watch his seedy antics as a man-whore in Robert Van Damme'sThe Real Escorts Of America, and it's clear that Dean is one of the most exciting studs around.
My Stats
Gender : Male
Date of Birth: 1-Jan-72
Ethnicity: White
Hair color: Brown
Eye color: Brown
Height: 5 ft 11 in
(180 cm)
Weight: 155lb (70kg)