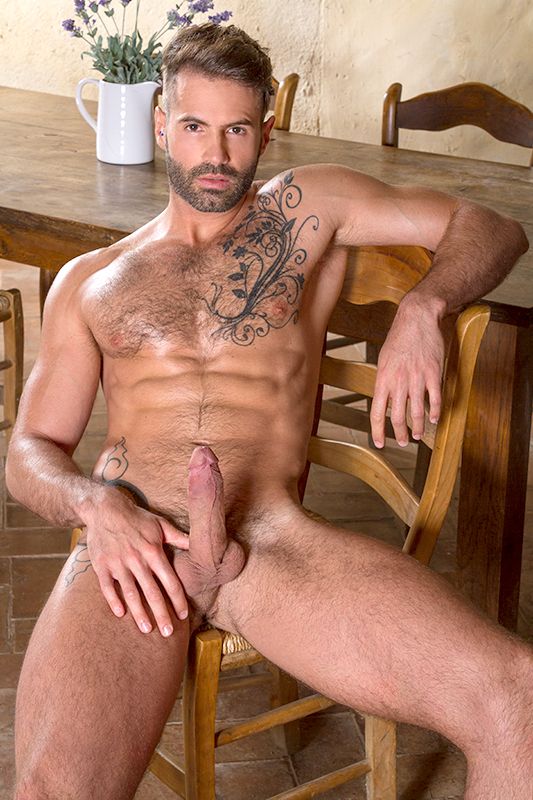 Pornstar Dani Robles's Profile with Stats, Bio, Pics and Movies.
About Me
Latin stud Dani Robles is one of those men whose scenes you want to watch again. Two of his most rewatchable scenes of all may just be the ones in Paris Perfect from NakedSword Originals, in which he plays a Spanish hit man trying to collect a debt. In his first scene, Dani takes Theo Ford's ass as collateral because Theo's boss isn't available and Theo is a full-service butler. Later, Dani and his associate, Deni Vega, take the dominant roles in an orgy with Colton Grey, Johnny V., and Theo Ford.
If orgies are what you crave, then you'll also want to get an eyeful of Dani, Sean Xavier, Logan Rogue, Ken Summers, and Ralph Novak in Raw Double Penetrations 5 from Lucas Entertainment. It's an interracial quintet with relentless energy. Ken Summers takes on four cocks.
Ever since the beginning of his career, Dani has been known for scenes that appeal to those of us with a suit fetish. In Spanish Desires from Gentlemen's Closet, you can see Dani and the gorgeous Tex Davidson worship each other's sculpted bodies and indulge in some footplay as they strip naked and we find out that Dani was wearing a bodysuit under that white collar attire. When the fucking starts, it's passionate and rough. The dirty talk in Spanish and the manly moaning really send this scene over the top.
Born on February 8, 1985 in Málaga, Spain, Dani is a dreamy, independent-minded Aquarius. When he's not performing, he loves taking in all sorts of culture, from music and cinema to travel and comics. You might find him on horseback or at the beach.
Tattoos: Vine on left breast; (Later) Under right biceps; Right side of lower abdomen; Left buttock
Non-ear piercings: Tragus of right ear
My Stats
Gender : Male
Date of Birth: 8-Feb-85
Ethnicity: Hispanic
Hair color: Brown
Eye color: Brown
Height: 6 ft 1 in
(185 cm)
Weight: 184lb (84kg)