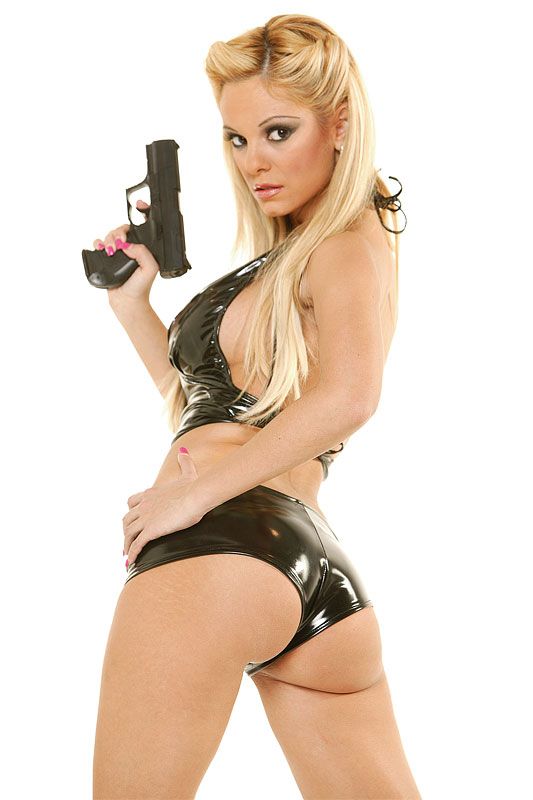 Pornstar Carmen Luvana's Profile with Stats, Bio, Pics and Movies.
About Me
This fiery Latina sex kitten is not the kind of girl you'd take home to meet your mother! Carmen Luvana is a sassy, sexy seductress who stops at nothing to satiate her daunting desire for dick! Born in Brooklyn, this Puerto Rican sensation says her Spanish heritage gives her an advantage because she can serve it up hot and spicy! It was while she was doing just that that she was discovered. Performing as an erotic dancer at one of South Beach's hottest nightclubs, she raised more than just the eyebrows of one adult movie producer, and he helped guide her to a few industry leaders.
"If you were at the club, I wanted to make your temperature rise in all the right places," Carmen says. "My blond hair, deep brown eyes and tiny body give me a unique, youthful look that a lot of people seemed to really enjoy!"
When a manager in Los Angeles contacted her, it was time to pack up her things and move west. She found immediate work in adult films, even making her mark in a couple of Adam & Eve titles (Sex Magician and The Sixth Reflection). Impressed with her bag of tricks, and before many in the adult industry even had a chance to see what she was all about, Adam & Eve signed Carmen to an exclusive performance contract.
Since 2004, Carmen has starred in the company's biggest movies in their history such as Rawhide, Stripped, Possessions, The Perfect Secretary, Tailgunners, The Contractor, O: The Power of Submission and the best-selling adult DVD of all-time, Pirates. Carmen has also won a slew of awards from virtually every major adult organization and publication.
There aren't many hotter than Carmen Luvana!
My Stats
Gender : Female
Date of Birth: 23-Aug-81
Ethnicity: Hispanic
Hair color: Blonde
Eye color: Brown
Height: 5 ft 0 in
(152 cm)
Weight: 110lb (50kg)