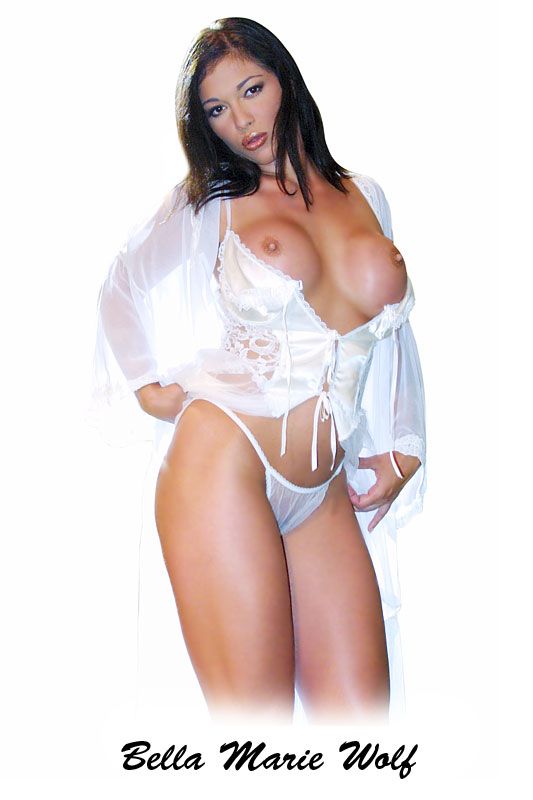 Pornstar Bella Marie Wolf's Profile with Stats, Bio, Pics and Movies.
About Me
aka :Bella Marie, Bella Maria, Bella-Marie Wolf, Christina Mercedes
Bella Marie Wolf is a sultry vixen of Spanish and Italian descent. She arrived on the scene in America in 2002 armed with a beautiful face and a luscious backside. Bella Marie also has the special ability that only a few other woman have- she can ejaculate. One of her best squirting moments can be witnessed in Dirty Trixxx 2. Bella Marie's erotic endeavors continue to be caught on film, which is a wonderful thing for those fans of voluptuous vixens.
My Stats
Gender : Female
Date of Birth: 6-Dec-81
Ethnicity: Hispanic
Hair color: Brown
Eye color: Brown
Height: 5 ft 7 in
(170 cm)
Weight: 125lb (57kg)